On February 8, 2023, a conference organized by KAS Bulgaria was held at the Sofia Tech Park, Bulgaria, and focused on the bilateral relations and possibilities for cooperation between Serbia and Bulgaria. In addition to discussing the bilateral relations and possibilities for cooperation between Serbia and Bulgaria, the aim of the conference was also to provide a platform for RESECO to present its work to Bulgarian organizations.
Mr Norbert Beckmann Dierkes, the head of KAS Bulgaria, opened the conference, emphasizing the importance of fostering regional cooperation, especially in difficult times like the war in Ukraine. The conference was divided into three panels, each addressing a different aspect of the cooperation between the two countries. The first panel focused on political and security cooperation at the central, regional, and local levels. The discussion was led by Solomon Passy, Director of the Atlantic Club Bulgaria and former Foreign Minister, along with other distinguished panelists. The second panel addressed economic cooperation, including infrastructure, energy, and trade, and was moderated by Ljiljana Kolarski of RESECO. The third panel explored cooperation in the areas of culture, education, and media, with panelists including political scientists, sociologists, and journalists.
The event served as a platform for experts and policymakers to exchange ideas and perspectives on how Serbia and Bulgaria can work together to promote economic development, increase security and stability in the region, and foster cultural and educational exchange. The discussions emphasized the importance of cooperation in addressing complex regional issues, and showcased RESECO's work in promoting collaboration and partnership. The event provided Bulgarian organizations with a valuable opportunity to learn more about RESECO and explore potential areas for cooperation.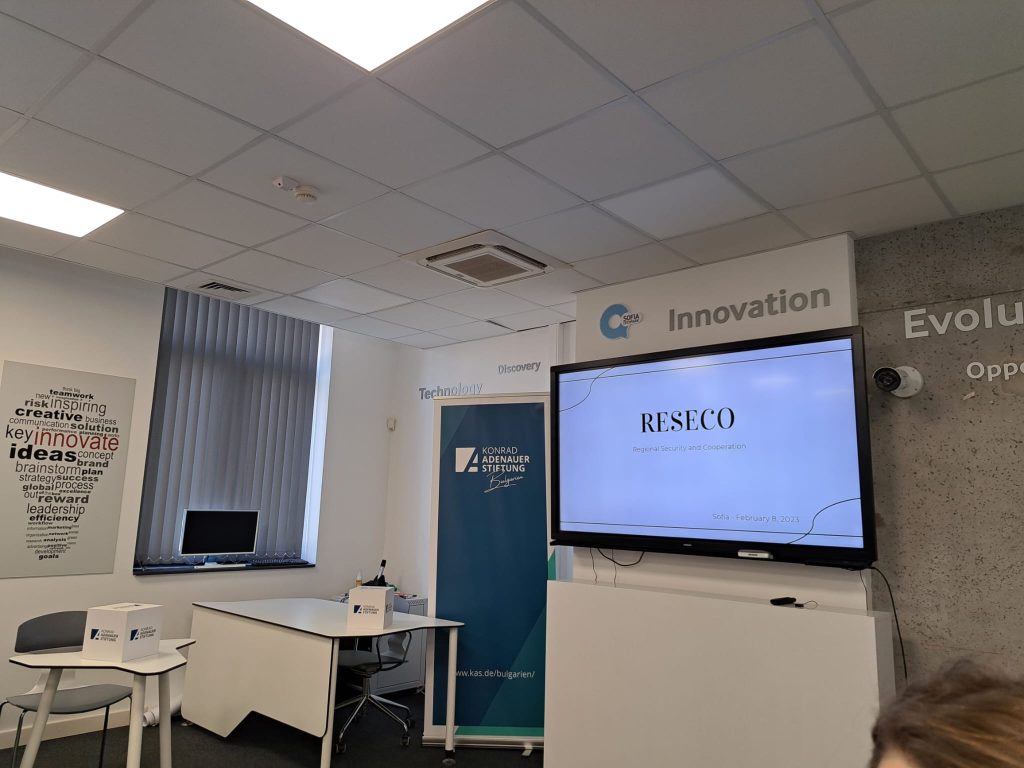 After the conference, the meeting with Mr. Plevneliev, former president of Bulgaria, was also a significant highlight, providing a unique opportunity for RESECO and KAS to engage with a prominent figure in Bulgarian politics and discuss ways to improve the relations between Serbia and Bulgaria.